COLORED GLASS COLLECTION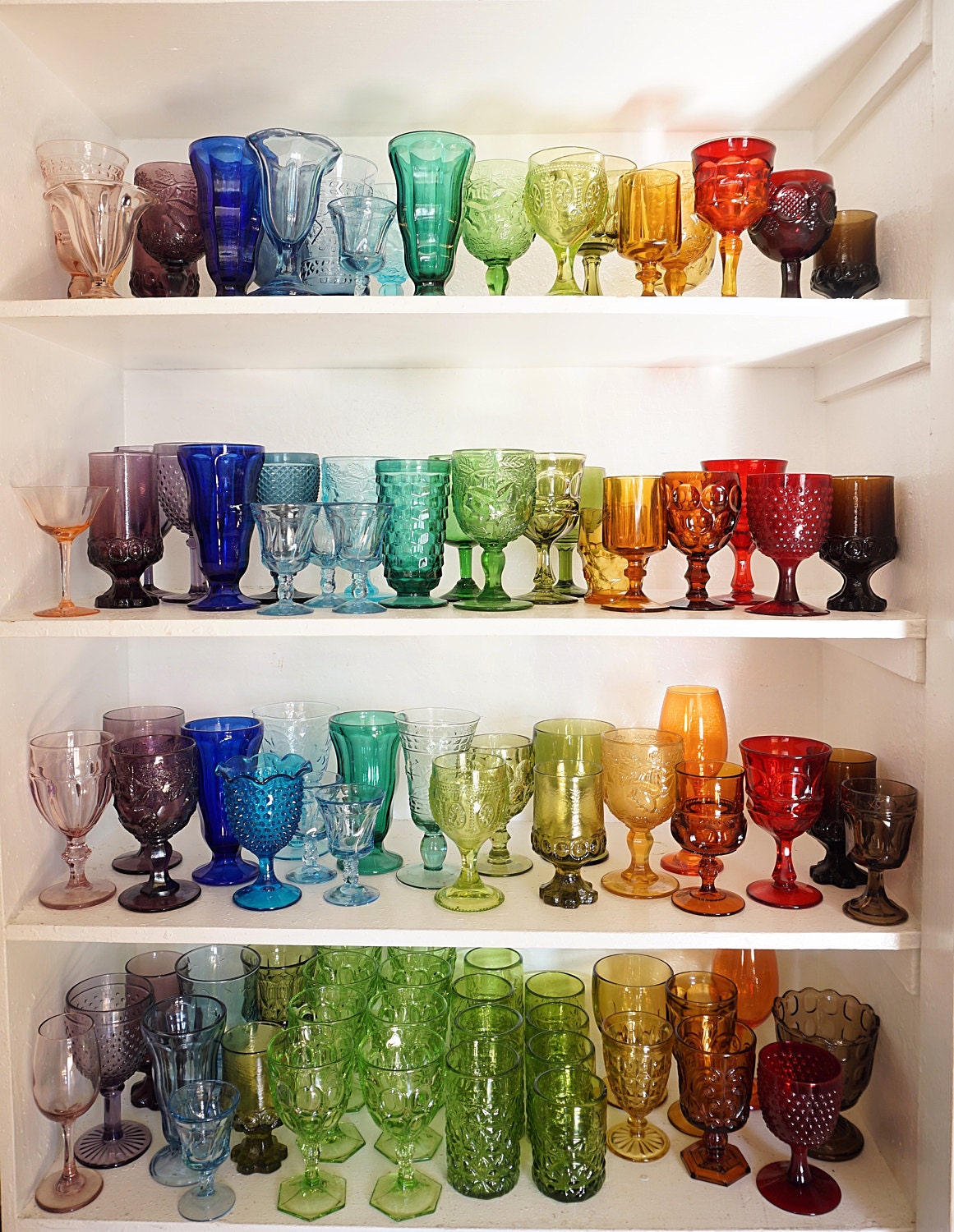 Currently serves up to 150 guests. Can be customized according to color schemes. We also have clear glass and iridescent stemware available. Mixed colored goblet sets, as well as an array of stemware, are also available for purchase in the SHOP section. for rates and bookings.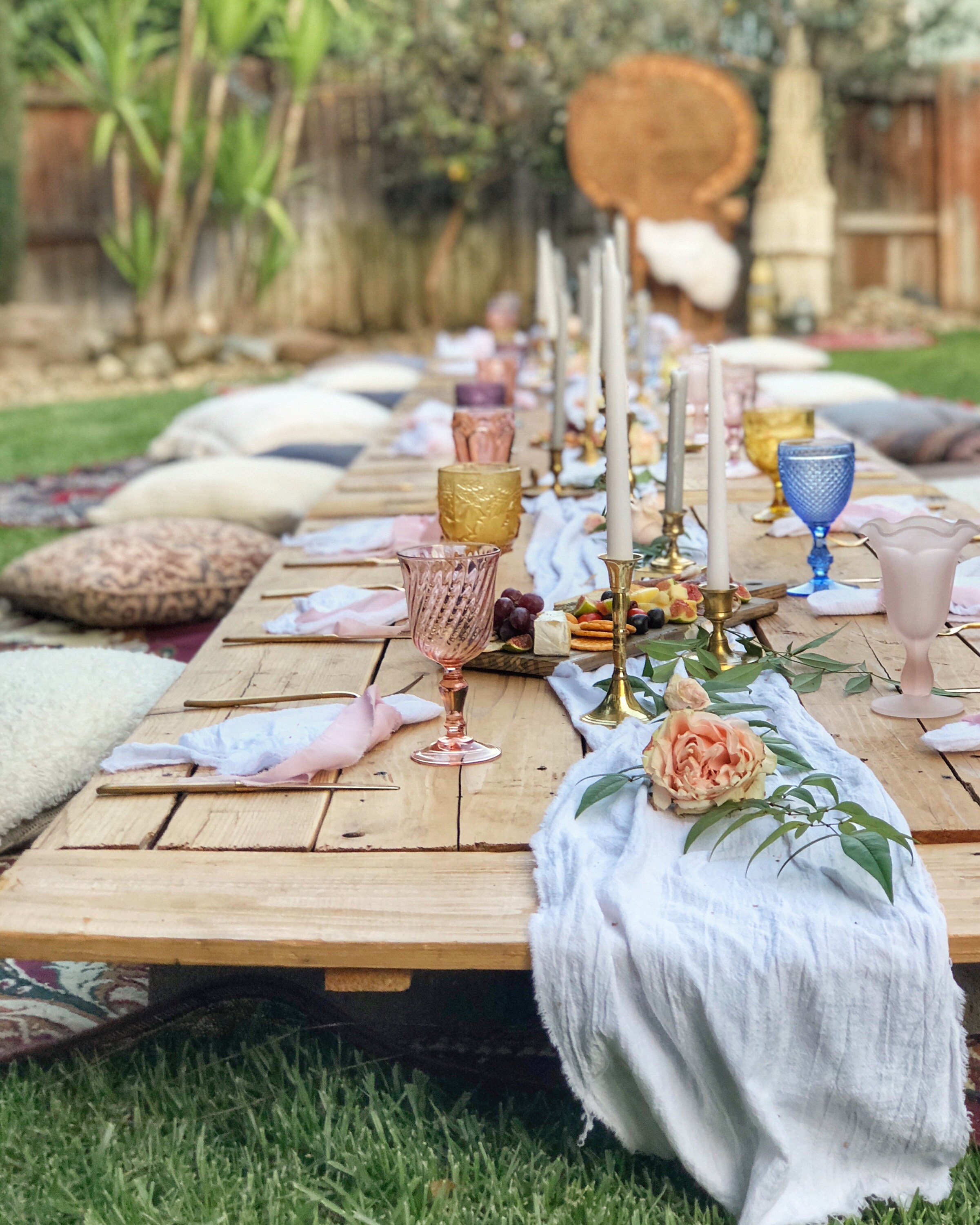 Customized mix of colors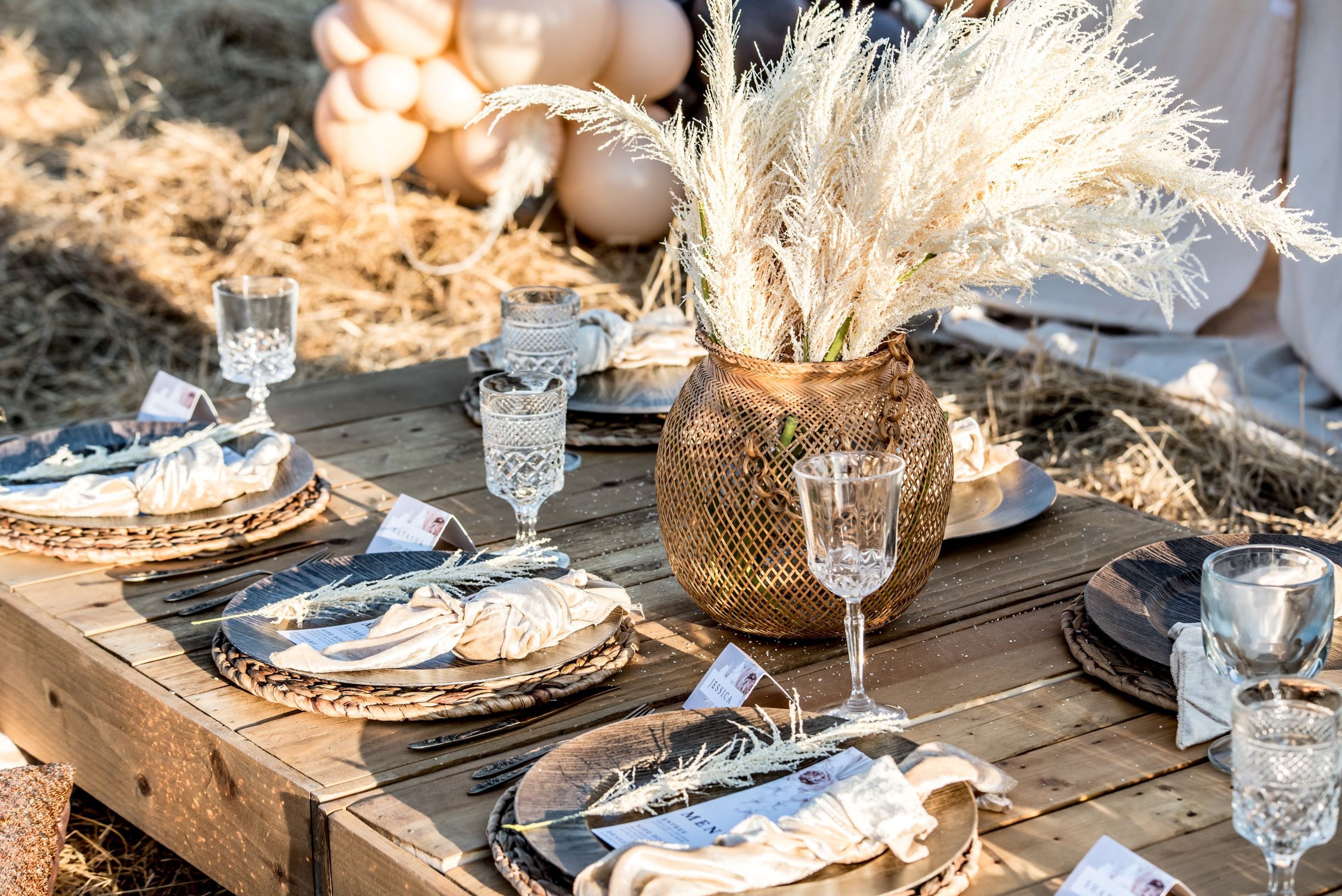 A mixture of clear glass wine glasses
Table Setting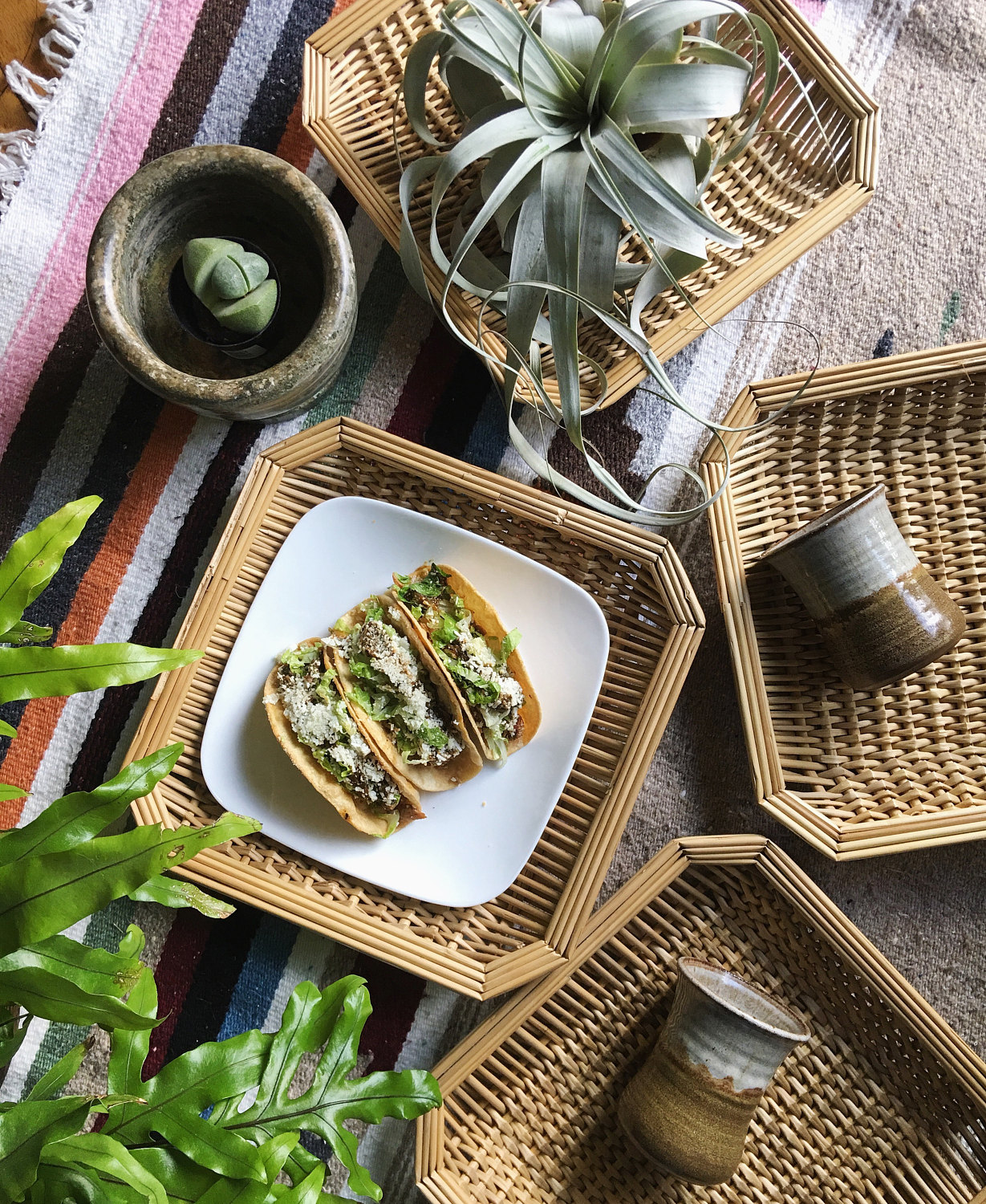 Square wicker placemats, serves up to 8.
...and many more to come! Most items on the main shop are also available for rent.